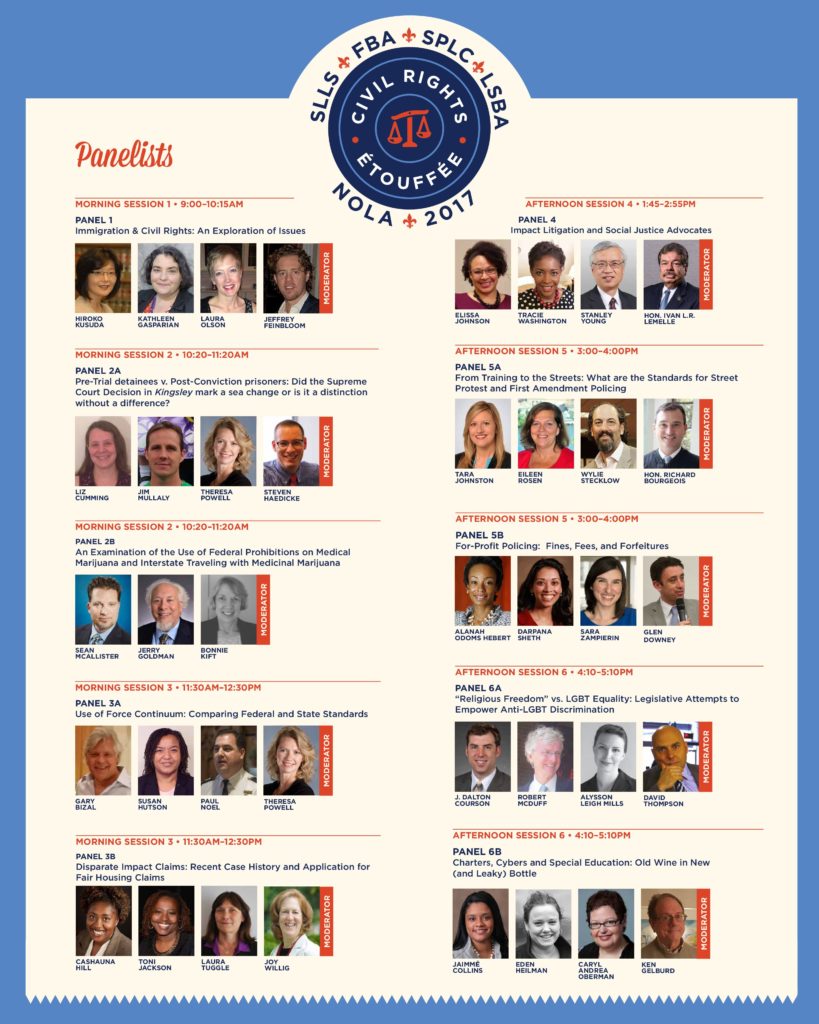 Laissez Les Bon Temps Rouler
On Friday, April 7, 2017, the FBA Civil Rights Law Section, in partnership with the New Orleans Chapter and the Louisiana State Bar Association's Diversity Committee, hosted the first Civil Rights Étouffée CLE in New Orleans. The Étouffée was a full-day, 6.5-credit CLE that discussed a wide array of issues from all facets of civil rights law. Participants were happy to join us for the panels, form professional and personal connections, explore and expand networks across the country, and work to engage and protect our society.
2019: Return to NOLA
We are proud to announce that on February 15, 2019, the civil rights CLE hosted by the Federal Bar Association Civil Rights Law Section is headed back to NOLA. If you want to participate or help us make the event a true success, sticking in peoples' minds and practices for years to come, please let us know!