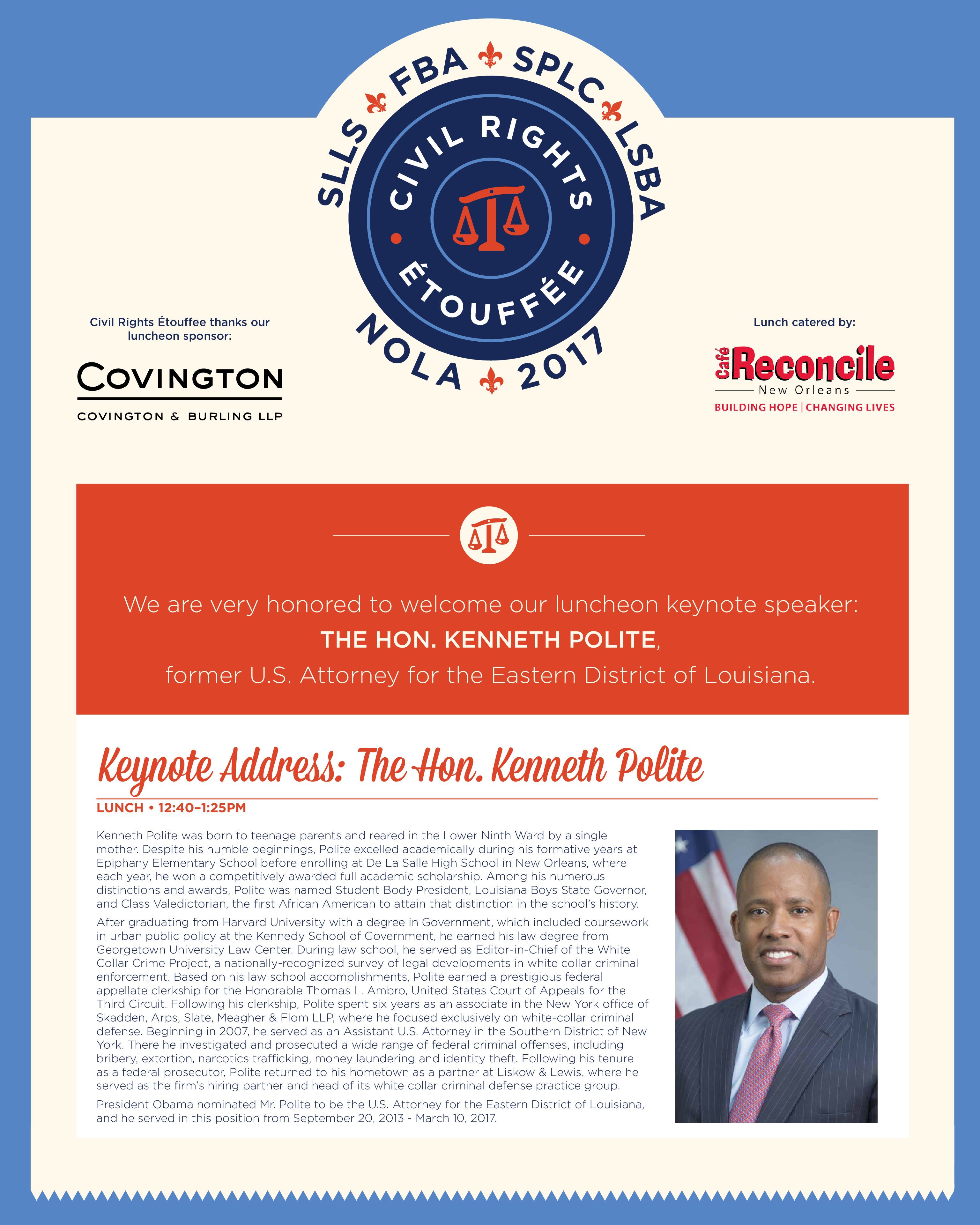 The Hon. Kenneth Polite, making his first public speech following the end of his term as U.S. Attorney for the Eastern District of Louisiana, delivered a powerful talk on issues ranging from successful prosecutions he had brought, to a review and response to the recent Department of Justice commentary that consent decrees involving police departments were based on anecdotal evidence.
"That opinion is false, misleading and misinformed… Let me tell you an anecdote about the Danziger Bridge and a conspiracy cover-up of epic proportions." A detailed story about murderous abuse of power in a post-Hurricane Katrina New Orleans followed.
While Mr. Polite began his keynote repeating, "I'm not running for Mayor, I'm not running for Mayor, I'm not running for Mayor," we would be privileged to have a public servant in office as dedicated as our incredible keynote speaker is to civil rights and social justice.